Stunning, Massive, and Exciting New Program for Auto Insurance Marketers based on leveraging Google's best practices and our assets.
We bring massive value to your insurance company.
Use access to this game-changing traffic to drive more revenue each month – every month.
This is only for Auto/P&C Insurance carriers

multi-state insurance agencies

and mid-sized aspiring auto insurance companies wanting a shortcut to get to the next level 

See the video for more information

Set a phone meeting to see the full list, the secret sauce, and to see if this is a fit
————————————————————————-
Google Numbers updated: 6/22/21
Gain access to sell to  1.1 Billion auto/P&C "phrase match" organic searches per month – every month
Gain access to sell to 7.4 Million auto/P&C "exact match" organic searches per month – every month
Instead of 3,129 insurance paid ads being displayed, you will get all this traffic pointed to your new landing pages. Stunning.
 How much more can your enterprise make more per month – each month? That is the only central question. Multiply the $900 industry average gross profit per retail conversions times the SEM metrics times the 1.1 Billion or 7.4 million auto/P&C insurance searches each month. Getting excited now? The rest are details and we have the details covered.
Best of all, the details make this look solution even better and better. This is so exciting. Learn more.
---
Can this massive targeted hyper-niche traffic help your auto/P&C insurance business grow faster?
With an industry average of $900 in lifetime gross profit per bundled insurance sale combined with our traffic (1+ Billion searches per month), the revenue potential is massive and stunning. A true "locked-in" competitive advantage to your company.

Perfect long-term niche solution for targeting prospects with voice search putting you ahead in the growth niche in search.
We offer an excellent solution to reach the elusive and lucrative prospects that use "ad-blockers" since the customers are coming to us organically. Expensive problem solved with this method.
This non-shared opportunity absolutely adds value to your company and has a scarcity of one. (Or two if we divide it in half.) Hurry, as the high bidder for this service wins.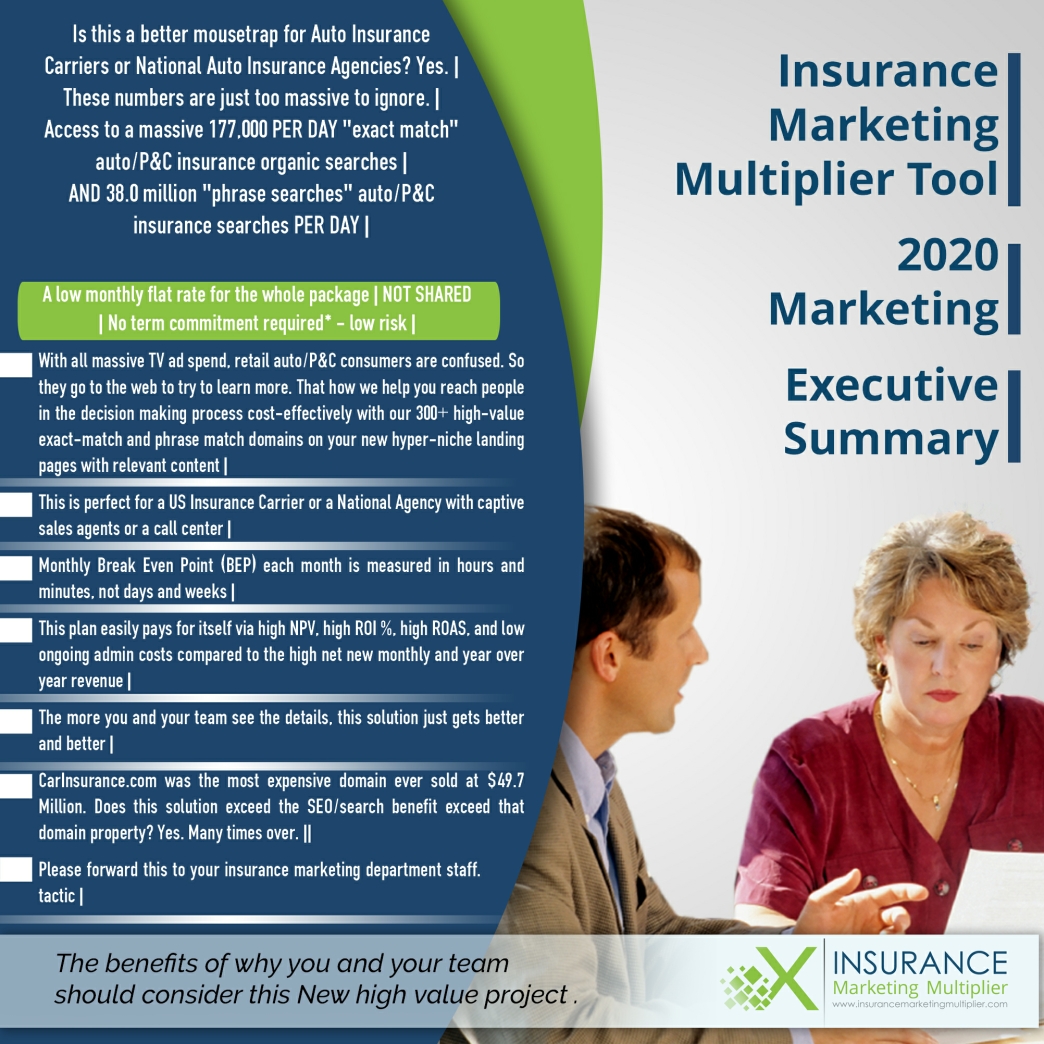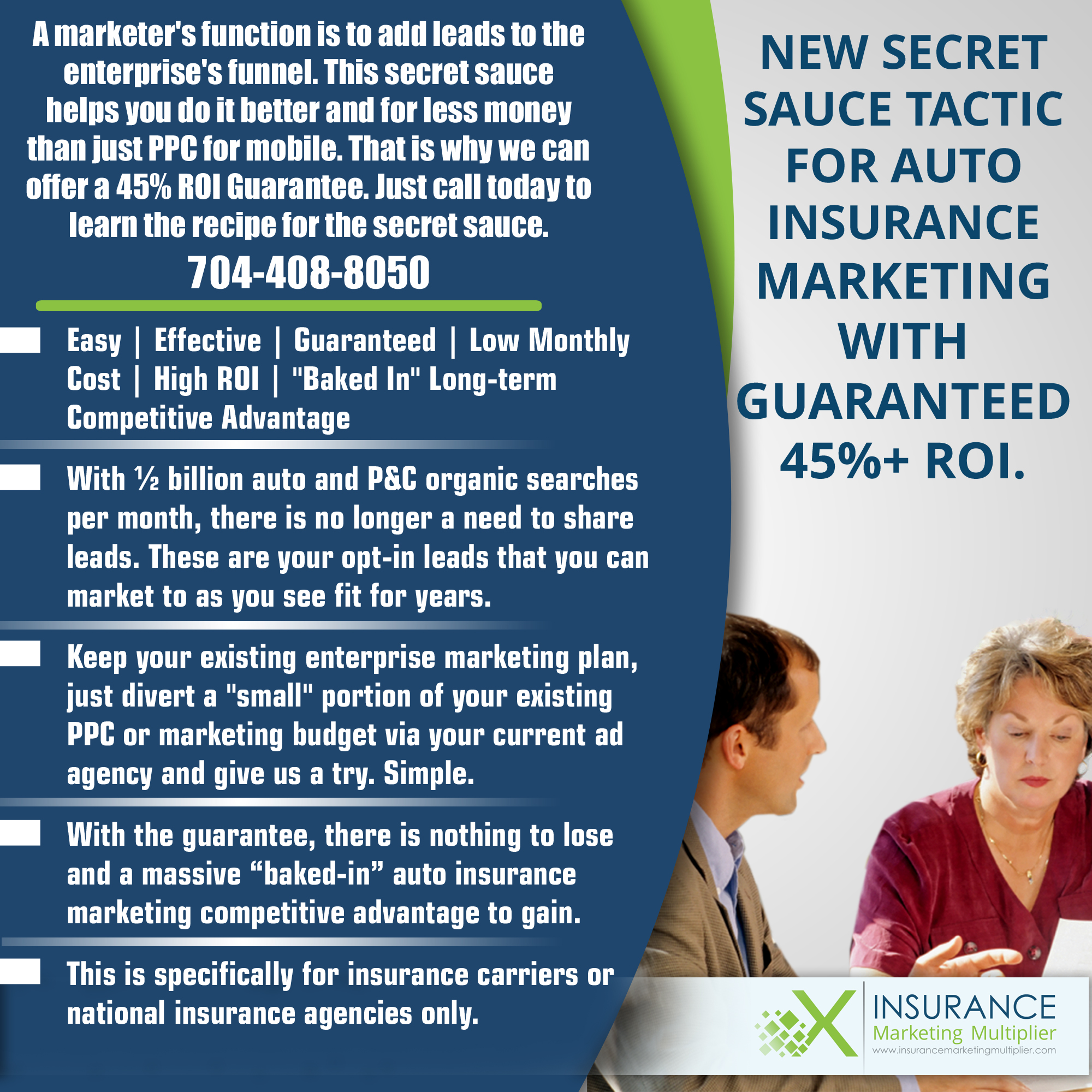 What is the most expensive domain name ever sold and how much $?
Why is this important to me and my company? Here's why…
www.carinsurance.com was the most expensive domain ever sold at $49.7 million.

www.car—insurance.com has about the same organic search value.

www.car—insurance.com is just one of the 320+ domains included in your package. 

Below is 100% Proof I can get landing pages ranked in a billion $ industry by following Google's recommendations. Google will tell you what you need to do, you just have to listen and do what they say. It works.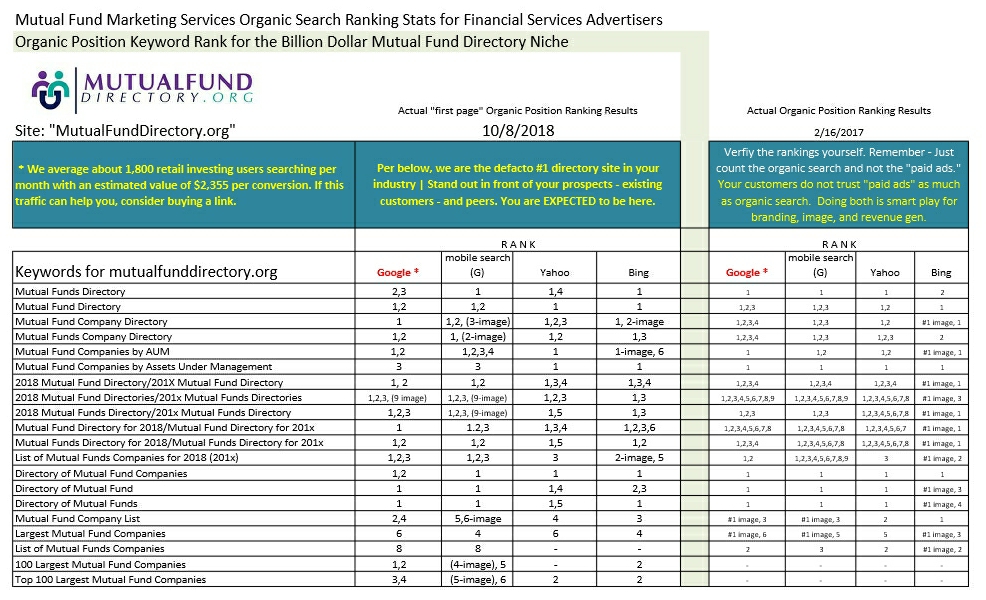 The Bottom Line | Your Insurance Marketing Epiphanies 
This solution is moderatly complicated. It is like checkers vs chess.
The dots do readly connect and this can make your company extra millions per month with realitivly small resources. Meaning a large ongong ROI.
Some people my never really understand, but as long as it is making the firm extra ROI every month they may not care.
However, when you see how the dots do connect, you will smile when you get your empahany.
Then you can help other see the value have their empahany, that is long-term projects get started.
IT DOES WORK AND IT CAN MAKE YOUR COMPANY EXTRA MILLIONS PER MONTH or you can cancel.
It starts with you and I talking and reviewing some information so you can see the value proposion, the value to your organization, and how this works.
Check out this Video to help you learn how Insurance Marketing Multiplier can beneift and the steps on how IMM brings value:
you
to your managment team
your markeing team
your sales team
and your company
via 1.1 Billion retail auto and P&C insurance orgainic phase-match searches per month
and 7.4 Million exact-match niche organic searches per month.
This more than pays for itself and can make your company millions per more month. (Yet this video is 21 minutes but interesting (dare I say " excting")  to all insurance company managers and brings massive new cost effective cash flow.
Let me know it you want to speak to an expert. Click on the "Learn More" button at the top of the page to schedule a call.
Mic Drop | Proof Above!!!
The domain king, Michael Cyger, confirms that:
The Exact Match Domain traffic
The CPC$ (real companies paying real money for the keywords)
and how many of the 11 max paid ad spaces are taken on the first two pages on a keyword domain name organic search the 2021 keys. 
Based on this you will be stunned when you see the data on my 340 insurance domain list that you will get pointed to your new landing pages. 7.4 million exact matches per month, Averages $16.18 CPC per domain, and your list commands over 3,100 paid advertising spaces. You get all this. Let's talk.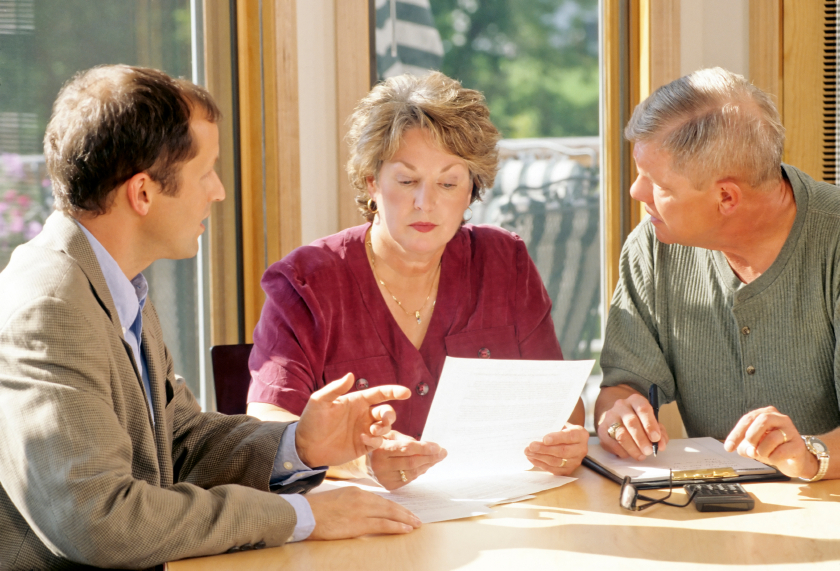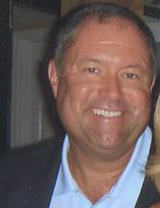 Mike Dunn
Thought Leader | SEO Expert

Mike Dunn
mike@insurancemarketingmultipier.com
704-408-8050